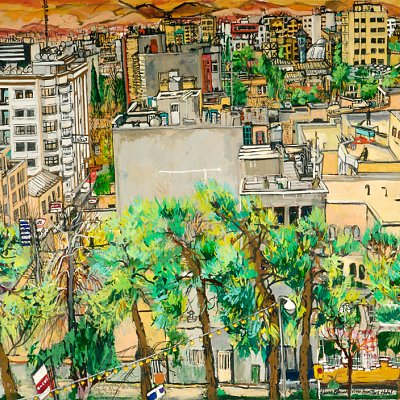 View From Pars Hotel 1
Zand Street, Shiraz, Iran / January 2005

This was the last painting I did before I left on Jan 10, 2005 just after my show at Hafez's Tomb. I worked from my hotel window as the winter cold set in. I painted another part to the painting to be placed above it of the Zagros Mountains surrounding the city of Shiraz. Shiraz seemed to emerge out of the Zagros Mountains, as if those sand colored bricks were chiseled from mountains' stone.