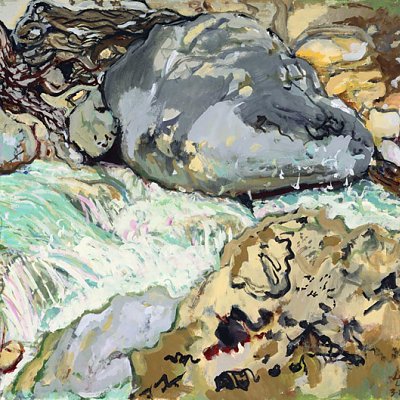 Lost Paradise 2 – "Behesteh Gomshoudee"
March, 2004
Outside Shiraz, Iran

Under the canopy of trees, perched on a large flat rock above the aqua-blue rushing water, I took refuge in Nature outside the City of Secrets. Shiraz means City of Secrets. I lost myself in painting while listening to Persian Classical music on a Sony Walkman. Several small children sat at my side watching me and young boys with donkeys carried people and supplies up and down the waterfall. Countless families cooked their food and camped in their tents on slabs of rocks along the falls.