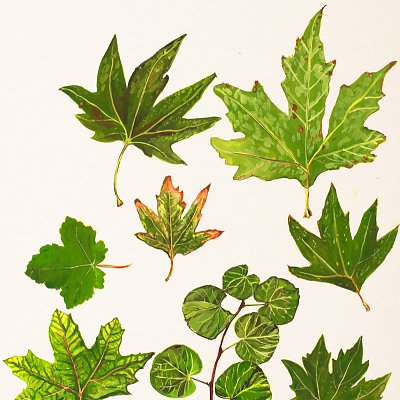 Leaves of Shiraz
Hotel Eram
Shiraz, Iran/August 2003

I collected leaves from different trees near the Garden of Paradise (Bagh-e-Eram). Painting them in my hotel room at Hotel Eram, I wanted to impress their likenesses indelibly in my being as a reminder of the leaves and trees from Persian Miniatures that I love.

Eram means Paradise.